Ladies Aid – Lutheran Women's Missionary League (LWML)
The Ladies Aid meets the first Thursday of every month. Women are invited to gather at 9am or so for refreshments and fellowship with the meeting set to begin at 10am. All women are invited! The women of the organization are involved in Bible study, devotions, prayers and service. Service includes doing many, many good deeds for St. John's and beyond the church through the Lutheran Women's Missionary League.
Honorary Day at Ladies Aid – October 3, 2019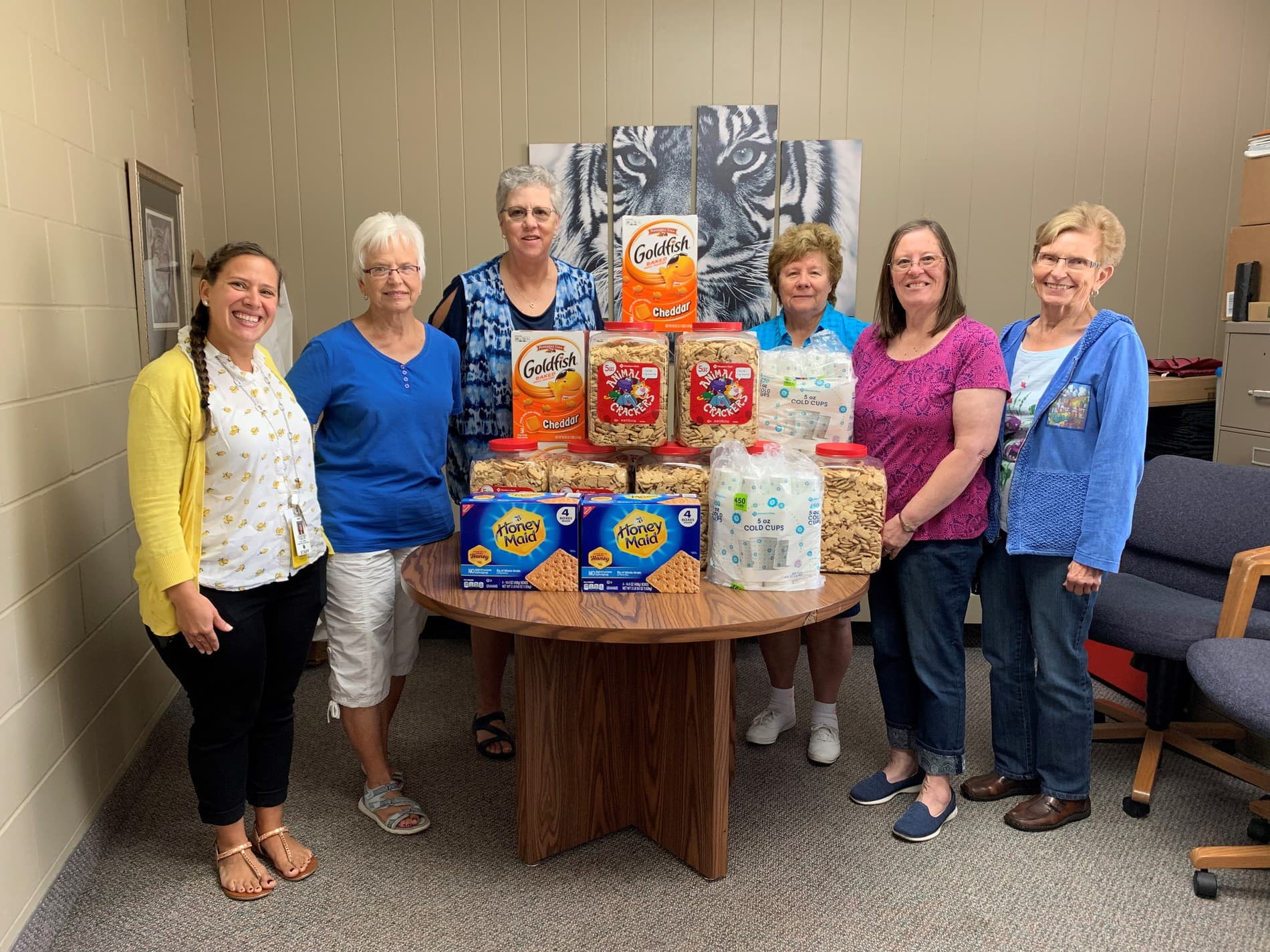 Donated snacks for students in need at Bonner Elementary School.
Snack donations to REACH at Stewartville High School.