Ladies Aid – Lutheran Women's Missionary League (LWML)
The Ladies Aid meets the first Thursday of every month. Women are invited to gather at 9am or so for refreshments and fellowship with the meeting set to begin at 10am. All women are invited! The women of the organization are involved in Bible study, devotions, prayers and service. Service includes doing many, many good deeds for St. John's and beyond the church through the Lutheran Women's Missionary League.
The annual Advent by Candlelight Tea is set for Sunday, December 1 from 6 to 7:30pm.  All women are invited to come for wonderful entertainment and a wide array of appetizers, desserts and beverages enjoyed around seasonally decorated tables.
The event will feature the wit, wisdom and piano talent of Marette Jorgenson who will present Holly, Hymns and Humor—a look back at all those Christmas songs we grew up with and loved.  Marette has very graciously declined any performance fee but will instead gladly accept a freewill offering from our group.
Please consider being a table host.  As a host you decorate one  eight-foot table with a Christmas setting that is uniquely yours. Repeat hosts are always welcome, as are those who would like to host for the first time.  Everyone who attends is asked to bring a small plate of either an appetizer or dessert to be shared.  Sign-up to be a participant or a host on the table in the church narthex. Sign-up is required.
A Welcome and Pantry Shower for Katrina Kumfer was hosted by the Ladies Aid on September 14   A delicious brunch and fellowship was enjoyed as the women of  St. John's got to know Katrina and welcome her to our community.
Honorary Day at Ladies Aid – October 3, 2019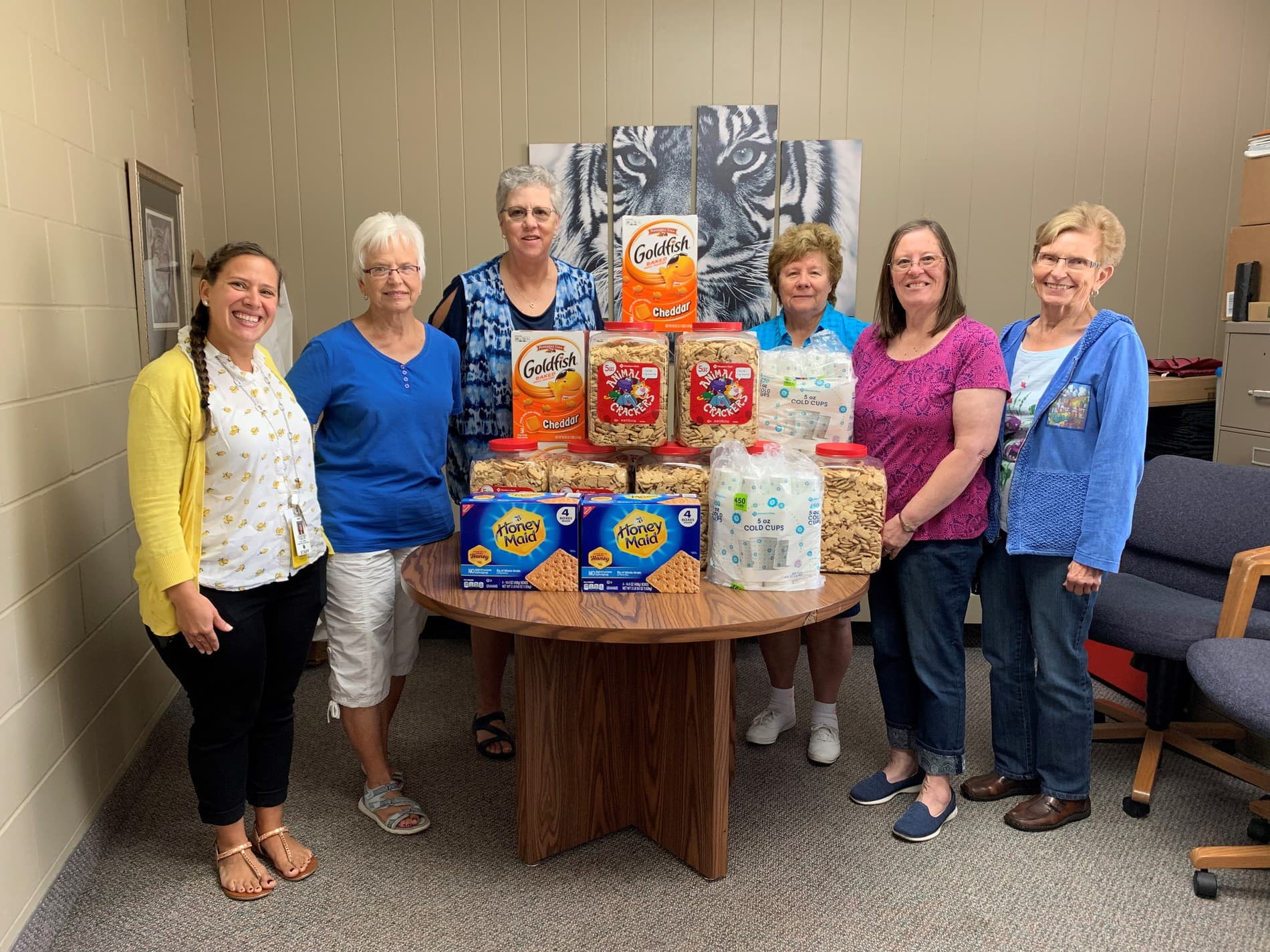 Donated snacks for students in need at Bonner Elementary School.
Snack donations to REACH at Stewartville High School.