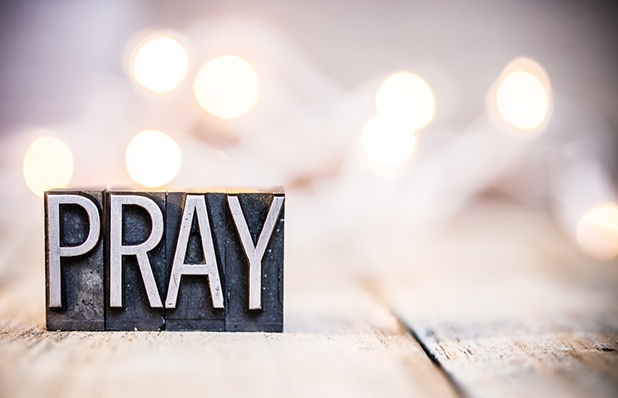 A Prayer of Thanksgiving:
Almighty and eternal God, we adore you as the God and Father of our Lord and Savior Jesus Christ. With the whole Church on earth and all the hosts of heaven we ascribe to you honor and blessing, thanksgiving and praise. Grant that with thankful hearts we receive your great mercies and express our gratitude, not only with our lips but also in our lives as we walk before you in holiness and righteousness. Give us faith that works in love, hope that never disappoints, kindness that never fails, confidence that never wavers, patience that does not grow weary, and courage to confess Christ always.  Bless us to live in your mercy and die in your peace; through the same Jesus Christ, our Lord, who lives and reigns with you and the Holy Spirit, one God, now and forever.  Amen.
Hospitalized/Health Concerns:
– That the good Lord help us as we continue to live in a time of pandemic; that he hasten the process of getting effective vaccines to all people; that he strengthen and encourage the medical personnel who are working so hard to care for those who are ill; that he grant wisdom to governmental and medical leaders who make decision affecting so many people; that he help business owners, employees and those who are laid off, all who are struggling financially; and that he grant all manner of physical, emotional and spiritual comfort as we look to him for all we need.
– For Isla Fritsch, 4-month-old daughter of Jared and Kasha Fritsch and granddaughter of Pastor and Connie, who will undergo kidney surgery on Friday, November 27 to remove a congenital blockage.
– For Audrey Oehlke as she recovers at home from knee surgery.
– For Lyndon Luke, Liam Kiefer, one of our Wee Care students, Patty Heimsness, wife of Larry Heimsnes, Suzanne Lohuis, aunt of Emily Fritsch, Mason Mileham, five-year-old great nephew of April Schuman, and Teal Olson, cousin of Greg Olson, all of whom are being treated for cancer.
– For Nancy Henke and Corrine Brown, both of whom are receiving hospice care: Nancy at the Stewartville Care Center and Corrine at the Pine Haven Care Center in Pine Island.
– For all our members in Care Centers: Delbert Schatz, Jim Bailey, Arlene Hanken, John Maloney, and June Meyer.
If you have a prayer request, please send us a note. We will then add it to our weekly prayer list. Please include your name and your relationship to the request (are we praying for your brother, for a job opportunity, etc.) If you wish for continued prayer, simply resubmit the request to keep it on the list!