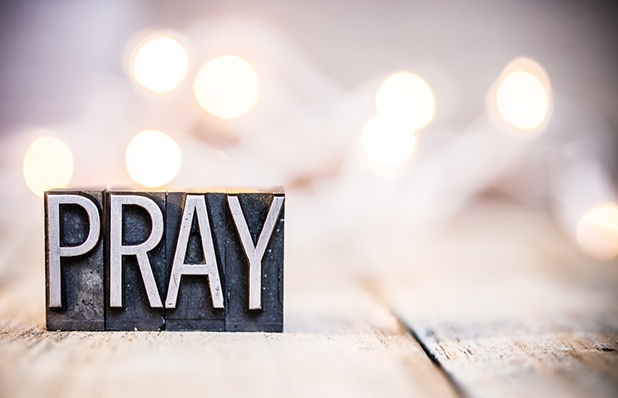 At a Time of Crisis Due to Coronavirus
A prayer:
Most merciful and gracious God, we come before you in a time of trouble for our land and our world.  The sinful world has produced another threat to our well-being.  We pray that you stop the spread of the coronavirus.  Heal those who are infected and comfort the families of those who have died because of it.  Protect the family members and health care workers who minister to the ill.  Keep them strong and healthy as they do your will for others.  Get necessary equipment to our medical providers and grant wisdom to researchers to better understand the virus and develop vaccines and effective treatments. 
Bless our political leaders with insight and direction as they make decisions that affect millions of people.  Cause a spirit of cooperation and love of neighbor to flow throughout our country.  We pray for business owners and employees who are losing so much income as places of work shut down.  Bless them with what they need for daily life including also relief from their fears and worries. 
Above all, cause all people to turn to you in repentance and faith, trusting you not only for the physical things we need, but for every emotional and spiritual good as well.  Give us peace, comfort, security and hope during this time of crisis.
O God, you gave your Son to die for us.  By his wounds we are healed.  May this truth be uppermost in our hearts and minds. 
To you be all glory, praise and thanks.  Amen.
Hospitalized/Health Concerns:
-For Connie Fritsch as she continues to struggle with weakness and tiredness due to significant  heart issues.  Connie's surgery has been delayed due to the coronavirus outbreak.  She will now have a pacemaker put in on Tuesday, May 26 and have an AV node ablation on Wednesday, May 27.
-For Lyndon Luke, Shelva Giordano, Mason Mileham, five-year old great nephew of April Schumann, and Teal Olson, cousin of Greg Olson, all of whom are being treated for cancer.
-For all our members in Care Centers: Delbert Schatz, Jim Bailey, Corinne Brown, Arlene Hanken, Nancy Henke, John Maloney, June Meyer and Norm Schultz.
If you have a prayer request, please send us a note. We will then add it to our weekly prayer list. Please include your name and your relationship to the request (are we praying for your brother, for a job opportunity, etc.) If you wish for continued prayer, simply resubmit the request to keep it on the list!