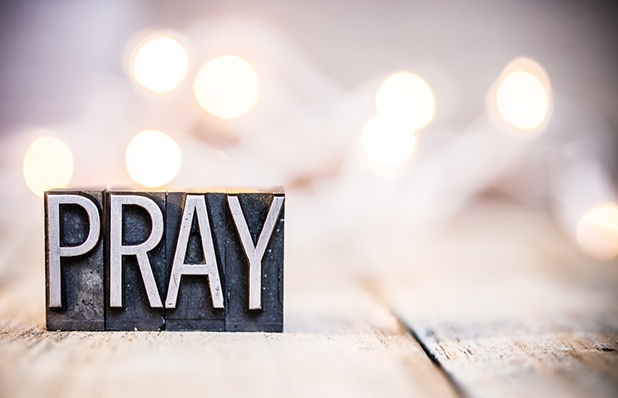 Memorial Day Prayer:
Loving God, we remember all those who have served in our country's armed forces to preserve the freedoms you have granted to us. For the men and women who serve in the Air Force, Army, Navy, Marine Corps, and Coast Guard, we ask your blessing.
For the family members who have made great sacrifices in order to make it possible for their service members to be on watch at home or around the world, we ask your blessing.
For the families who grieve the death of a member who went into harm's way, never to return, Jesus tells us that there is no greater love than to lay down one's life for one's friends. For all those service men and women who have been willing to lay down their lives for us, we ask your blessing.
For the veterans of past wars who bear scars in their bodies and spirits, we ask your blessing.
For veterans who came home but couldn't "fit in" with their families or communities anymore, we ask your blessing.
Keep all of our service men and women and veterans in your care. Grant peace and hopefulness to them and their families. Bless our country that we may cherish the blessings you have given us and so follow in your ways, that those who have sacrificed so much for us will not have done so in vain. We pray all these things in the name of your Son, our Savior, Jesus Christ. Amen.
Hospitalized/Health Concerns:
– For Shonda Ursua, niece of Dick and Cel Louks, as she comes to Rochester for a whipple procedure this week. We pray that God guide the doctor's hands and care for her so that the surgery is successful. We ask God to watch over her recovery and bless her according to His will.
– For Tanner Tuttle, nephew of LuAnn Betcher, who is hospitalized with blood clots in his legs and lung. He is 28 years old and from North Dakota. The cause is unknown at this time.
– For a friend of Lisa Moham who is 7 months pregnant. The doctors found a tumor on the baby's stomach and mom and baby are now going through tests and procedures. Prayers for a healthy and full-term pregnancy for the mom and baby.
– For Heidi Ratliff-Schroeder, daughter of Käthe Schroeder, who was injured in a bicycle accident on April 27. She has a broken shoulder and lower leg. Heidi lives in Silver City, New Mexico with her husband and son.
– For Betty Dolton, mother of Mike Dolton, who fell and cracked 4 ribs. She is now recovering at a rehabilitation facility.
– For Lyndon Luke, Willy Rohlfs, father of Janelle Fistler, Lisa Jungers, the stepmom of Tara Wernimont, Betty Dolton, mother of Mike Dolton, Shonda Ursua, niece of Dick and Cel Louks, Tim Abraham, cousin of Cindy Jensen, Liam Kiefer, a former Wee Care student, Kristen Sherman, friend of Greg & Kris Olson, all of whom are being treated for cancer.
– For our members in Care Centers: Blondie Janssen (Cottagewood, Rochester), Arlene Hanken (Madonna Summit in Byron), John Maloney (Stewartville Care Center), Ardell DeBough (Chosen Valley Care Center in Chatfield) and Gary Boyum (Chosen Valley Care Center in Chatfield). And, John Henke (Spring Valley Assisted Living).
If you have a prayer request, please send us a note. We will then add it to our weekly prayer list. Please include your name and your relationship to the request (are we praying for your brother, for a job opportunity, etc.) If you wish for continued prayer, simply resubmit the request to keep it on the list!