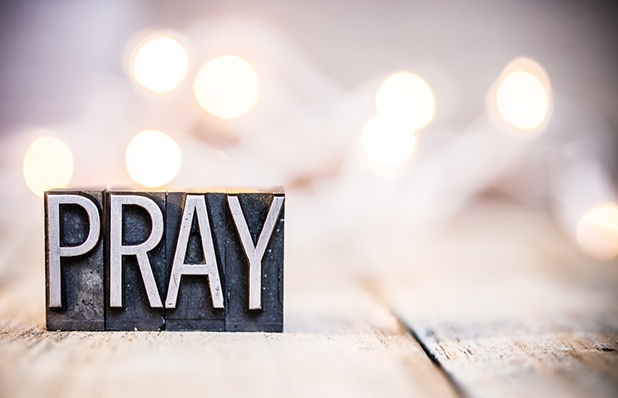 A Prayer in Time of Pandemic:
Merciful God, show your compassion as we are burdened by the coronavirus. Heal those who are sick.  Support and protect their families and friends from being infected.  Comfort the families of those who have died.  Grant us your spirit of love and self-discipline so that we come together, working to control and eliminate the virus. Strengthen and encourage those in public health services and in the medical profession: caregivers, nurses, attendants, doctors, all who commit themselves to caring for the sick and their families. Inspire, give insight and hope to all researchers focused on developing a vaccine.  Sustain all workers and business owners who suffer loss of livelihood due to shut-downs and restrictions.  Guide the leaders of the states and our nation that they make decisions and provide leadership in ways that bless all people.  O God, strengthen our hearts and minds, and in the midst of this turmoil, give us hope and peace. Amen.
Blessing:
-For Ed and Sharon Wellik as they celebrate their 60th wedding anniversary on September 16.  We thank the Lord for all his blessings to them and pray for many more in the years to come.
– For the people of Alabama and Florida as they deal with the devastation caused by Hurricane Sally. We pray the good Lord to keep them safe; to grant them strength and support as they meet the challenges of this major disruption; and to show love and neighborliness through many people during the long rebuilding process.  We ask God to walk with those who are hurting in these dark days to provide peace and hope.
– For the people of California, Oregon and Washington as they battle dozens of significant wildfires.  We pray for favorable weather, blessing on the firefighters, safety for all people in the way of the fires and help for those whose lives have been so changed so dramatically by the blazes.
Hospitalized/Health Concerns:
-For Marlice Boland who is home recovering from a slight stroke.  She has some difficulty reading and writing but is able to do most things as she had done in the past.  She most likely will receive therapy soon.
-For Patty Heimsness, wife of Larry Heimsness, who was recently diagnosed with cancer.  She is undergoing many tests and procedures as the medical teams determine the best course of treatment for her.
– For Lyndon Luke, Carol Nelsen, Janet Quandt, wife of Ray Quandt, Suzanne Lohuis, aunt of Emily Fritsch, Mason Mileham, five-year-old great nephew of April Schuman, and Teal Olson, cousin of Greg Olson, all of whom are dealing with cancer.
– For all our members in Care Centers: Nancy Henke, Delbert Schatz, Jim Bailey, Corinne Brown, Arlene Hanken, John Maloney, and June Meyer.
If you have a prayer request, please send us a note. We will then add it to our weekly prayer list. Please include your name and your relationship to the request (are we praying for your brother, for a job opportunity, etc.) If you wish for continued prayer, simply resubmit the request to keep it on the list!