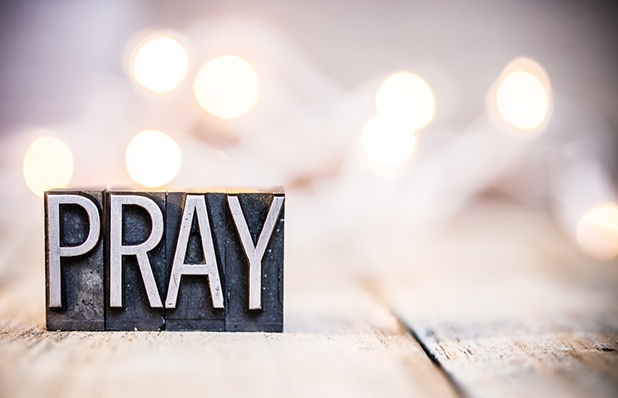 In Loving Memory:
– For the family of David Bierly, husband of Sue, who passed away on Saturday, May 1 at the age of 74.  We pray for Sue, their son, Tim and his wife, Anna, and their son, Max and all the family and friends who mourn.  We pray they be comforted with the Lord's presence and the hope of life for all who trust in Jesus.
Blessing:
– For Jane Oeltjen and Lance Niemi as they will be united in marriage on Saturday, May 15 at St. Martin's Lutheran Church in Winona.  We ask the good Lord to bless them with his love and all they need as they live together as one in his name.  Jane is the daughter of Anna Oeltjen.
– That the good Lord raise up members of St. John's to serve in this place with dedicated and willing hearts as elected officers and committee members, Vacation Bible School staff, A/V operators and Meals on Wheels drivers.  We pray that the Holy Spirit equip and inspire all  our members to active lives of service in the name of the Lord.
– That the Holy Spirit equip the members who are being trained to serve as Stephen Ministers so they be apt messengers of compassion to those in need.
Hospitalized/Health Concerns:
– For Greg Olson who will undergo a surgical procedure on Tuesday to deal with prostate cancer.
– For Joan Thompson who recently fell and fractured two ribs.  She is at home recuperating.  We pray for relief from the pain and speedy healing.
– For Denise Hatteberg who is suffering from some hearing loss.  Tests are being conducted to see what can be done.
– For Merlyn Hatteberg, Denise Hatteberg's brother, who will undergo medical procedures to deal with heart and digestive issues.
– For Dave Nelsen who has a case of walking pneumonia and an infected cyst behind his lung.  He is being treated on an out-patient basis.
– That the good Lord continue to bless us in our struggle with the pandemic of COVID-19; that he comfort those who mourn; that he heal those who are afflicted; that he strengthen and encourage medical personnel and caregivers who are treat the ill; that he work through vaccines to slow the spread of the disease; and that he hasten the day when we can move past the difficult impacts of the disease.
– For Lyndon Luke, Marjorie Pullman, mother of Arleen Shaw, Dave Walter, friend of Pastor and Connie Fritsch, Shonda Ursua, niece of Dick and Cel Louks, John Bassett, Chris Rowen's great uncle, Kelly Stoyles, friend of Cindy Jensen, Liam Kiefer, one of our Wee Care students, Suzanne Lohuis, aunt of Emily Fritsch, Mason Mileham, five-year-old great nephew of April Schuman, all of whom are being treated for cancer.
For Mother's Day:
Good and gracious God, we pray in gratitude for mothers through whom you bring life and love, care and compassion, blessing and joy to this world.  Assure all mothers of your continued love and care for them.  Grant them courage, wisdom and strength to meet the challenges of motherhood amid uncertain days.  Give them the faithful support of husbands, family, friends and the church as they care for the physical and spiritual growth of their children.  Give them joy and delight in their children, sustained by the truth that you are with them in the noble work they pursue.
We also pray for mothers who are struggling; that they be encouraged, equipped and strengthen by your blessing.
We pray for mothers who remember children who have died and pregnancies that miscarried; that they be comforted by your grace.
We pray for mothers who decided that other parents were the best choice for their babies; that they be consoled.
We pray for mothers who are estranged and separated from their children; that by your gracious intervention there be reconciliation.
We pray for those women who are experiencing frustration and desperation due to infertility; that your peace and your plans be their nurture.
We pray for women who mothered so many children not their own, loving them with a holy love; bless them and give them joy in their service.
We pray for children who today remember mothers who are no longer with us; may your truth of life through Jesus give them hope.
Into your hands, O Lord, we commend all these people and all the circumstances of life, trusting in your mercy, through your Son, Jesus Christ, our Lord.  Amen.
If you have a prayer request, please send us a note. We will then add it to our weekly prayer list. Please include your name and your relationship to the request (are we praying for your brother, for a job opportunity, etc.) If you wish for continued prayer, simply resubmit the request to keep it on the list!