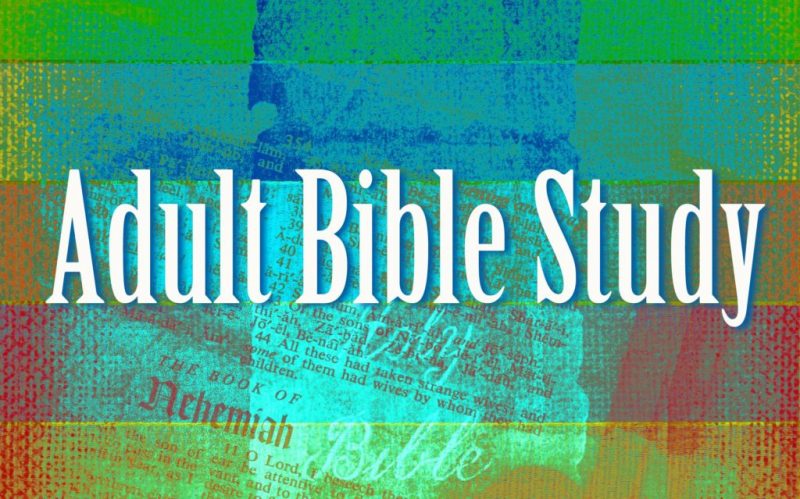 Adult Bible Studies
Christian Education is not just for children—it is for adults, too. Too often adults think that Bible study is not important or relevant to them.  Some even think they learned everything they needed to know by the time they were confirmed.
God's word is not just about how to get to heaven.  It is about eternal salvation, of course!  But it is also about how to live as the children of God in the various callings the Lord places us–as spouses, parents, employees, friends, citizens, etc.  God's word helps us deal with critical issues that affect us daily–who we are, what is our purpose, how to handle situations, what about the future, how do we love, how do we forgive, how do we hope.
Studying and being in God's word such a great blessing. Join us, and do not fear, no one is ever called on to read or speak.  Participate as you wish.  We are just glad to have you!
The adult Bible class meets at 9:15 on Sundays in the fellowship hall with Pastor Justin leading the class. Everyone welcome.
Living with Life's Burdens
Pastor Fritsch recorded a four-session Bible class titled, Living with Life's Burdens.  Most people feel burdened by any number of things.  These burdens can lay heavy on the soul and detract from the joy of life.  They can even have physical consequences.  In this course Pastor Fritsch discusses four practices that can help the burdened soul find some rest.  The four sessions are:
1. Talk with Someone – God, too!
2. Take a Break
3. Consider the Needs of Others
4. Nurture Hope, not Fear
Joining Jesus on His Mission: How to Be an Everyday Missionary
Pastor Justin recorded an eight-part Bible study titled, Joining Jesus on His Mission: How to Be an Everyday Missionary.  The course will alter the way you see your life as a follower of Jesus and take you beyond living your life for Jesus to living life with Jesus.
Part 1
Part 2
Part 3
Part 4
Part 5
Part 6
Part 7
Part 8